MONTERREY COFFEE BLEND
OUR EXCLUSIVE BLEND OF LOCAL AND FRESHLY ROASTED COFFEE FROM TOCCOA COFFEE ROASTERS
The Monterrey Blend is a bold, full-bodied, dark roast coffee with notes of dark chocolate and hints of sweet fruit.
We are also serving Twilight Decaf, which undergoes the Swiss Water Process. This delicate, 100% chemical free, process eliminates the caffeine while retaining a full-bodied, flavorful finish, producing a superior cup of decaf.
In our efforts to bring you the best cup of coffee you've ever had, we grind the beans right before every cup.
Don't miss out on Monterrey Blend and Twilight Decaf. They can both be purchased from the hostess desk for $15 a bag.
;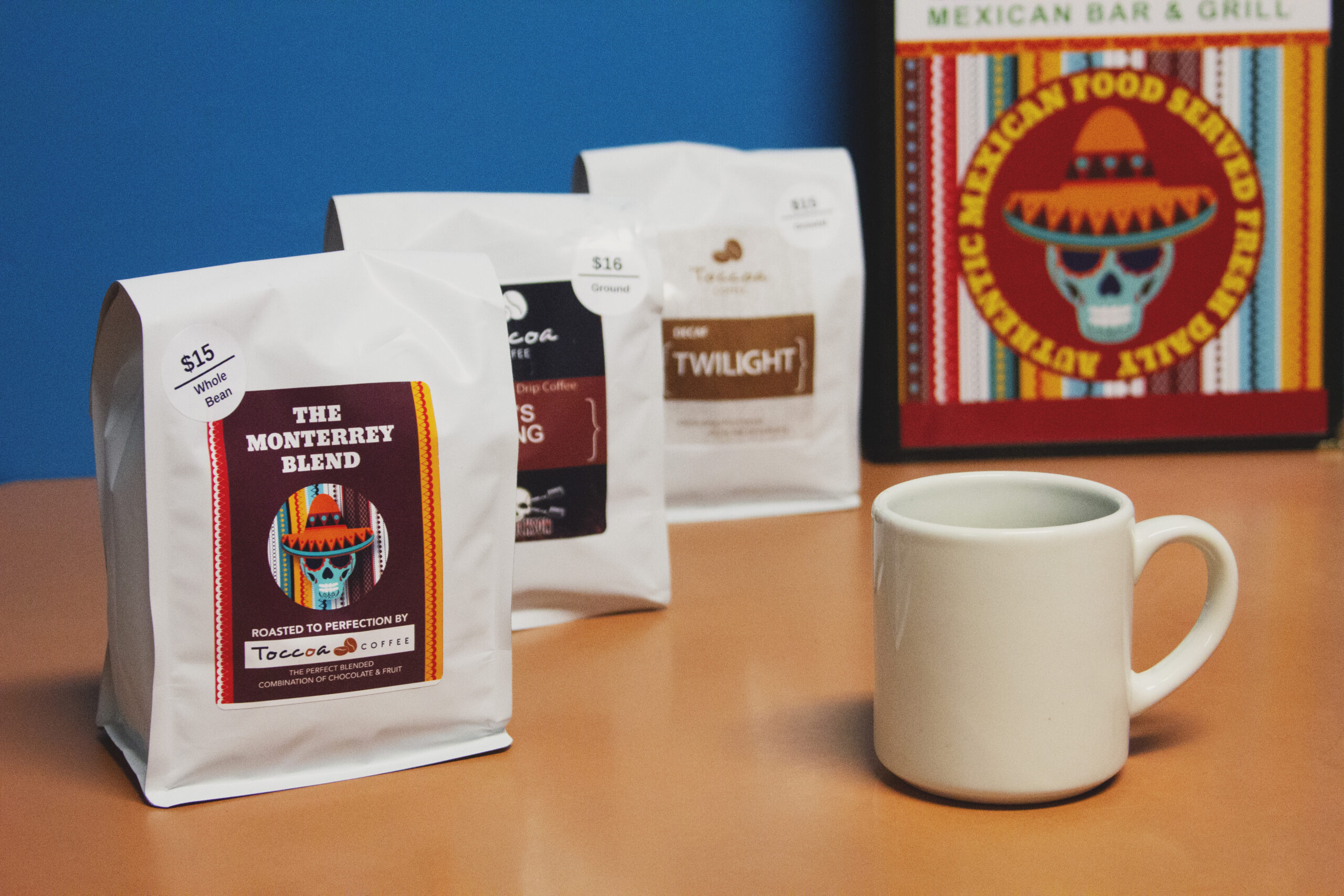 Monday 10am – 9pm
Tuesday – Wednesday 10am – 9pm
Thursday – Saturday 10am -10pm
Sunday 10am – 9pm
LOCATED AT:
507 E McKinley Ave, Mishawaka, IN 46545
Drop Us a Line
Don't be shy. Let us know if you have any questions!