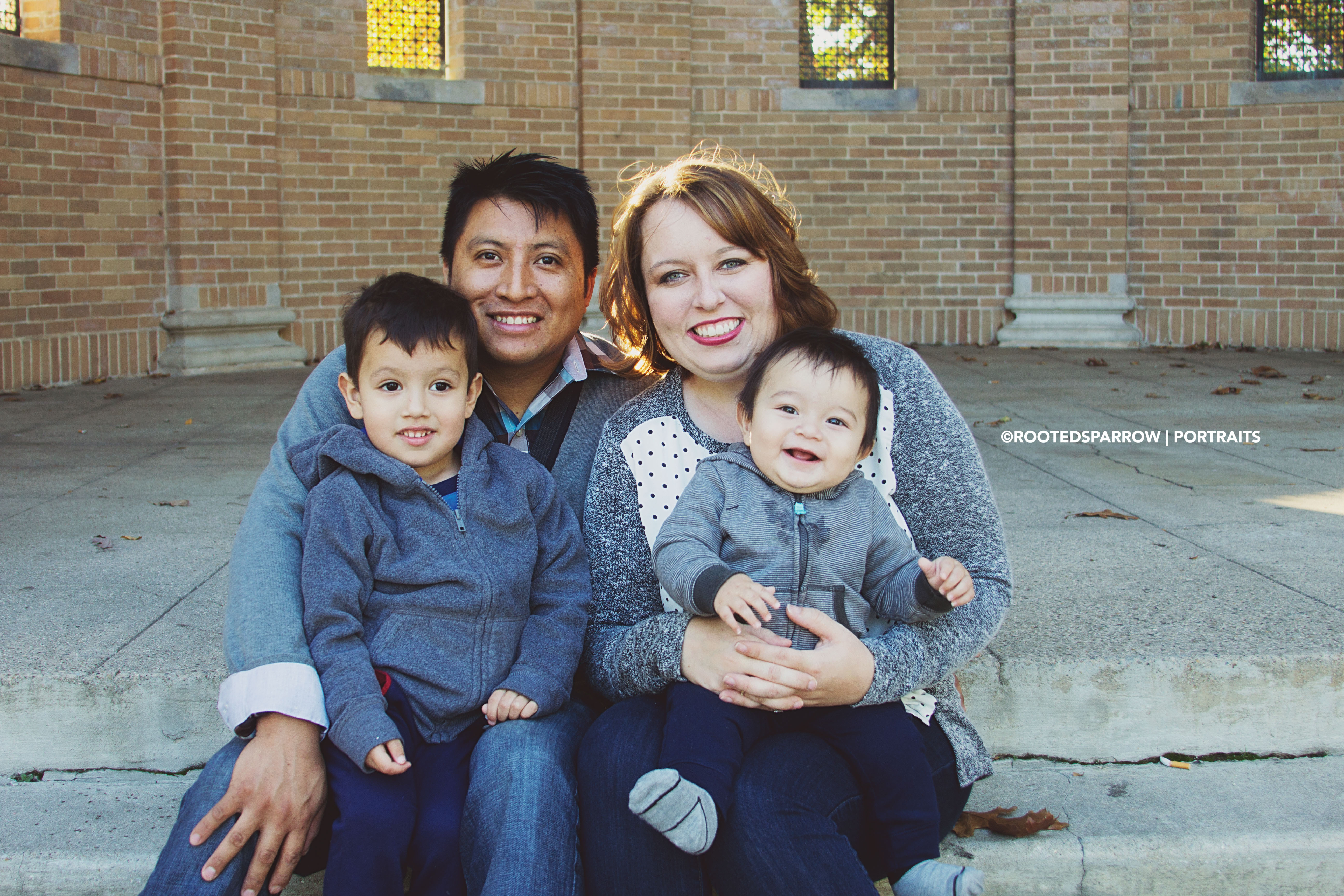 Meet the Owners
A Boy, a Girl and a Restaurant…
If you had to marry your spouse in the location you met, where would that be? For Wilmar & Megan Ramirez, their ceremony would need to be at Monterrey Mexican Restaurant. Why you ask? It all started in 2011 Megan was in her Junior year at college and Wilmar was working hard at his job as a waiter. One chilly Sunday afternoon, while Megan was home from college, she decided to have lunch at Mazatlan with her family. It was during this unassuming lunch that Wilmar and Megan met. Despite a language barrier and different backgrounds, Megan and Wilmar hit it off from the start. It was pretty much love at first sight. Wilmar found himself driving to visit her on a weekly basis during their long distance relationship. And after a year and half of the distance and Megan's graduation from college Wilmar proposed.
They married in March of 2013 and shortly after had the surprise of being able to take over a struggling restaurant, Monterrey Mexican Grill. They were the perfect pair to take the risk of business ownership. Wilmar had over 10 years experience in the restaurant industry and Megan had worked many different business office jobs during her summers home from college. In the winter of 2014 they decided to move Monterrey into a bigger location that had become available for rent. It just so happened to be the building where Mazatlan had been and where they had first met.
To this day you can visit Monterrey Mexican Bar & Grill and see the quiet booth in the corner where Megan and Wilmar first saw each other. Wilmar still works full time at the restaurant making sure everything runs smoothly. And since having two boys, Lucas and Liam, Megan has been able to enjoy her dream of working from home. She enjoys getting to use her previous job experience in running the business office and is still very much involved behind the scenes in the restaurant.
Megan and Wilmar truly have enjoyed the adventure so far and all that God has done in their lives to bring them together in such a way that would ironically be a peek into where their journey was taking them.